Tired, so darn tired. All the time.
I feel like I spend most of my life in a state of exhaustion. Why not take a vacation you ask?
Guilt.
I am one of those people who always feels guilty about leaving the office, leaving the team, leaving the kids.
Guess what? I got over it. By the time you finish reading this, you'll be over it too.
We recruited another couple who we knew would be up for the challenge of relaxing and doing nothing all day on vacation and started our planning.
Our top 5 requirements?
The ability to do nothing if that's what we wanted to do.
Good food. And Mangoes. Lots and lots of Mangoes.
A reasonable price for a 5 day getaway
4 hour or less flight.
Luxury accommodations. Hey, I'm a princess, I have no problem admitting that.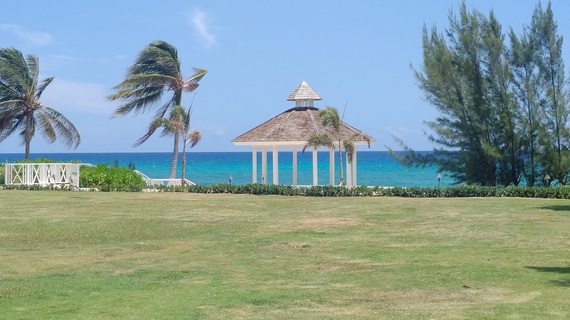 After endless searching, we discovered the Hyatt Ziva Rose Hall Jamaica and before my hubby who has anxiety about leaving the office could change his mind, I booked it.
Let me start by saying, THIS IS NOT A SPONSORED POST! No one has paid me to write this, or to say nice things about the resort. These are the honest words of a very relaxed just back from vacation mom.
This particular resort managed to fulfill all 5 of my requirements. We managed to book a package for around $1500 per person with the flight being just under 4 hours (Toronto to Montego Bay).
The Mangoes were good. No, they were great. No, they were so good that I was literally biting into them with the juice running down my arms like a 2 year old learning to eat, but I was smiling all the way through so don't judge me.
The rooms overlook the ocean where you fall asleep to the sound of the waves hitting the beach. The rooms are luxurious, and modern. If you happen to be one of those people who over-pack like me, feel free to pack them so you can fully appreciate the crazy amount of storage space that the room has. You wouldn't want to neglect all of that amazing drawer and closet space!
The most important portion of the trip? The ability to do nothing if we wanted to. We exceeded expectations on that one. With the exception of walking to the restaurants, the Jerk Pit and the dessert cafe's (are you noticing a theme?), we really managed to spend what Guinness would likely categorize as a record-breaking number of hours in the pool.
Now of course we weren't completely lazy on this trip. We got out and visited the ocean daily to ensure that our leg muscles had not atrophied, we went sailing and we even took on a Kansas city family in a friendly game of beach volleyball, but other than that, we pretty much managed to relax the heck out of those 5 days.
I travel a lot. Almost always for work. I am not easily impressed. I have high standards when it comes to accommodations, food, service etc. This particular resort managed to exceed my expectations. So much so that we are already contemplating our next visit there with kids this time because they happen to have a fantastic kids club.
From the fabulous service at the pool cabanas from our new found friend KerriAnn, to the smooth check in with Issia, to the amazing dinner service from Dean Martin, our trip was total and utter perfection.
Need a break? This Hyatt resort in beautiful Montego Bay is the place to be.
Oh, and just because there is no such thing as a diet while on vacation, make sure you stop at Scotchies on the way back to the airport and pick up some Jerk Chicken! You'll be amazed how many lines you can bypass at the airport when you offer up Scotchies!